Light Impurity Separator For Waste Paper Pulp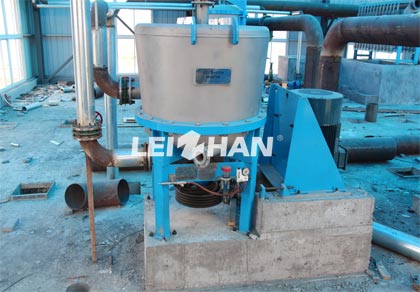 Light Impurity Separator is a new pulping equipment optimized and improved by our company, which is combined with foreign advanced technology. And it is also called flotation slag cleaner or apple screen. The main body of light impurities separator is an inverse conical design, concave top structure.
Separator For Pulping
1. With the specially designed structure, it can form a strong vortex and a low pressure area in the top center and getting the light impurities and discharge them outside effectively.
2. The advantage of light impurities separator is the high separation efficiency of light and heavy impurities in the slurry. While the fiber separator is an early device that has poor separation efficiency for light and heavy impurities in the slurry. Meanwhile, light impurities separator will reduce the wear to cutter and sieve plate, prolong the service life of them.
Leizhan is specialized in manufacturing pulping equipment and paper making machine for paper making project for almost 40 years. If you have any demand with pulp and paper machine, welcome to consult: leizhanpulper@gmail.com.