4400mm Package Paper Making Equipment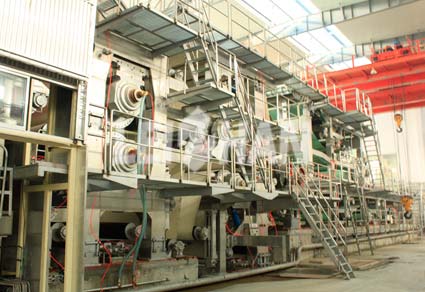 4400mm package paper making equipment is mainly used in package paper production line of middle and large capacity, and the whole set of pulping line with paper making machine has been installed in some countries of our customers to produce package paper.
Main Details About 4400mm Package Paper Machine
Raw material: waste paperboard, wheat straw pulp
Product kind: corrugated paper, package paper, T-paper
Basis weight: 100~150g/m2
Net paper width: 4400mm
Working speed: 450~550m/min
design speed: 600m/min
Balance speed: 700m/min
Gauge: 4350mm
Production capacity: 300t/d
Transmission mode: AC variable-frequency division transmission
If you want to start a package paper production line, welcome to consult for complete paper equipment. Email address: leizhanpulper@gmail.com.