How To Select Toilet Rewinder Equipment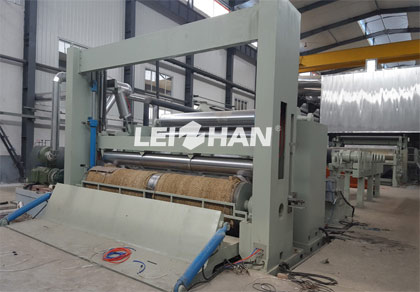 The toilet paper currently on the market are generally three-layer or four-layer composite, and the number of toilet paper layers is rewinded by the 1880 type toilet paper rewinder. There is a dotted line in the middle of the toilet paper, which is the perforation line. It is made by the punching knife on the toilet paper rewinder, and there is an embossing effect on the toilet paper. This is the full embossing device on the toilet paper rewinder to realize. These three items are the functions that the toilet paper rewinder should have.
Select Details For Rewinder
No matter what product is one point price one quality, the price of the equipment directly affects the quality of the toilet paper rewinder, so we should not be pay attention to cheap when choosing a toilet paper rewinder. Mainly because of the lower price of the machine, the production process it is easy to occur problems. Moreover, once there is a problem, we have to stop production, workers can only rest, and the delivery time to customers will be delayed.
Even the best quality toilet paper processing equipment will sometimes have some minor problems. At this time, equipment manufacturers are needed to help. So, before we choose a manufacturer's machine, we should inquire about their after-sales service in this industry, and then order the machine.
Leizhan is specialized in producing paper equipment and pulping device for almost four decades, high quality and low consumption, good after-service is the reasons that why many customers choose us. Any needs, you can contact with me in any time: leizhanpulper@gmail.com.