Technical Details About Toilet Paper Machine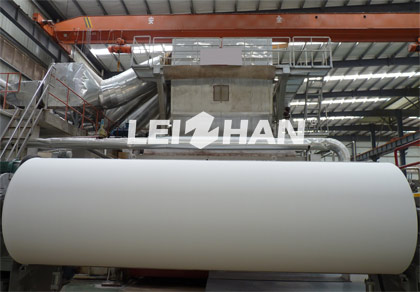 During processing of tissue paper machine, the general procedure is: toilet paper large shaft paper–rewinder–
roll paper with constant length and reduced diameter–band cutting machine–standard small volume–manual bagging–simple sealing machine–packing bag sealing.
How Does Toilet Paper Be Processed?
After the band saw paper cutting machine, the paper roll is small toilet paper roll, which is the daily small paper roll and not packaged. this requires workers to manually pack the small rolls of paper as needed (usually 8-12 rolls), then seal the sides of the bag with a sealing machine so that it can be sold. If you need to make a separate package, there is a layer of plastic packaging on the outside of each roll of toilet paper, then you need to add a paper towel sealing machine after the band saw paper cutting machine, and then manually pack the paper after wrapping the toilet paper.
More question or needs, you can contact with me for quotation. Email address: leizhanpulper@gmail.com.